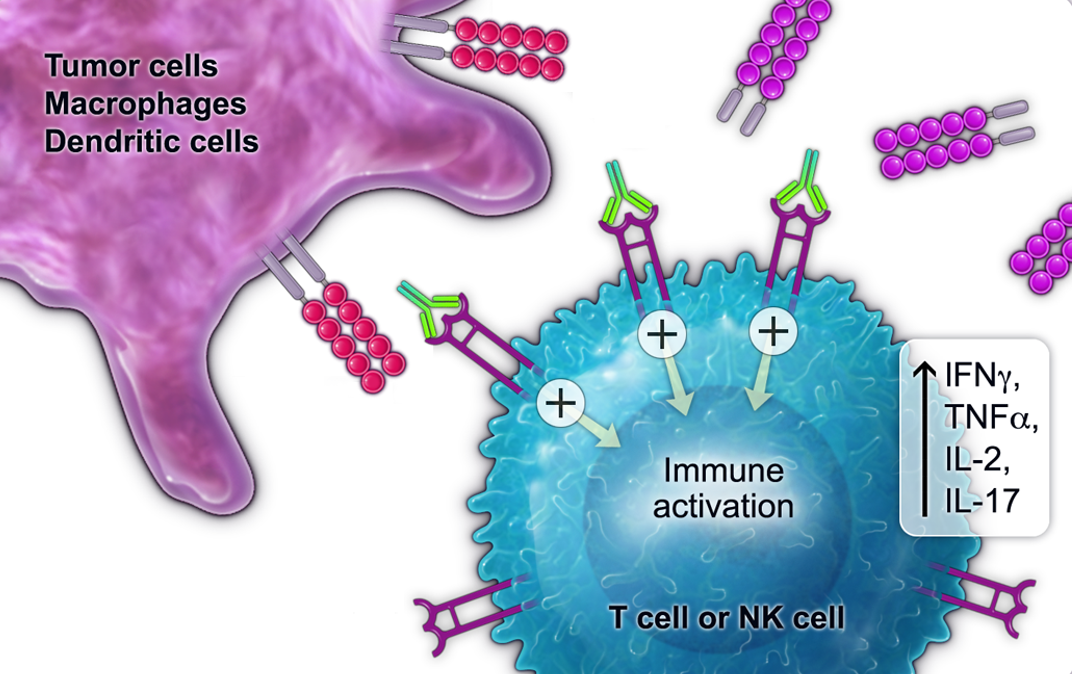 NextCure is a fully integrated biotechnology company discovering and developing first-in-class immunotherapy-based biologics for cancer and other diseases. The company is focused on understanding biological pathways and leveraging our FIND-IOTM technology to discover, validate and build a proprietary pipeline.  We believe identifying and targeting immune pathways will promote identification of effective targets for mediating sustained immunity leading to improved outcomes for cancer patients.
Cancer is a complex disease where cells in the tumor microenvironment promote tumor progression, immune evasion and suppression of anti-tumor immune responses.  While therapies targeting inhibitory or immune checkpoint molecules have shown important success in many cancers, not all patients benefit from these therapies (non-responders), and many develop resistance after initial treatment. NextCure is identifying novel tumor-specific interactions and mechanisms of immune regulation to generate a sustainable product pipeline to address these patients in need.
NextCure brings significant experience and innovation in cancer immunology.  The company's FIND-IOTM technology provides a large repertoire of function-based screens and imparts a unique understanding of cell surface molecular interactions between immune and diseased cells. We are using this important knowledge to rapidly develop and advance novel biologics that impact suppressive myeloid cell populations, T cell subsets, and other cell populations within the tumor microenvironment to restore anti-tumor activity and improve clinical response rates and outcomes for patients.  
NextCure's experienced leadership team is backed by top-tier life science venture and corporate investors, and builds upon the work of its scientific founder, Dr. Lieping Chen, through a collaborative relationship with Yale University.